Commercial Vehicle Transportation (CDL)
Commercial Vehicle Transportation (CDL)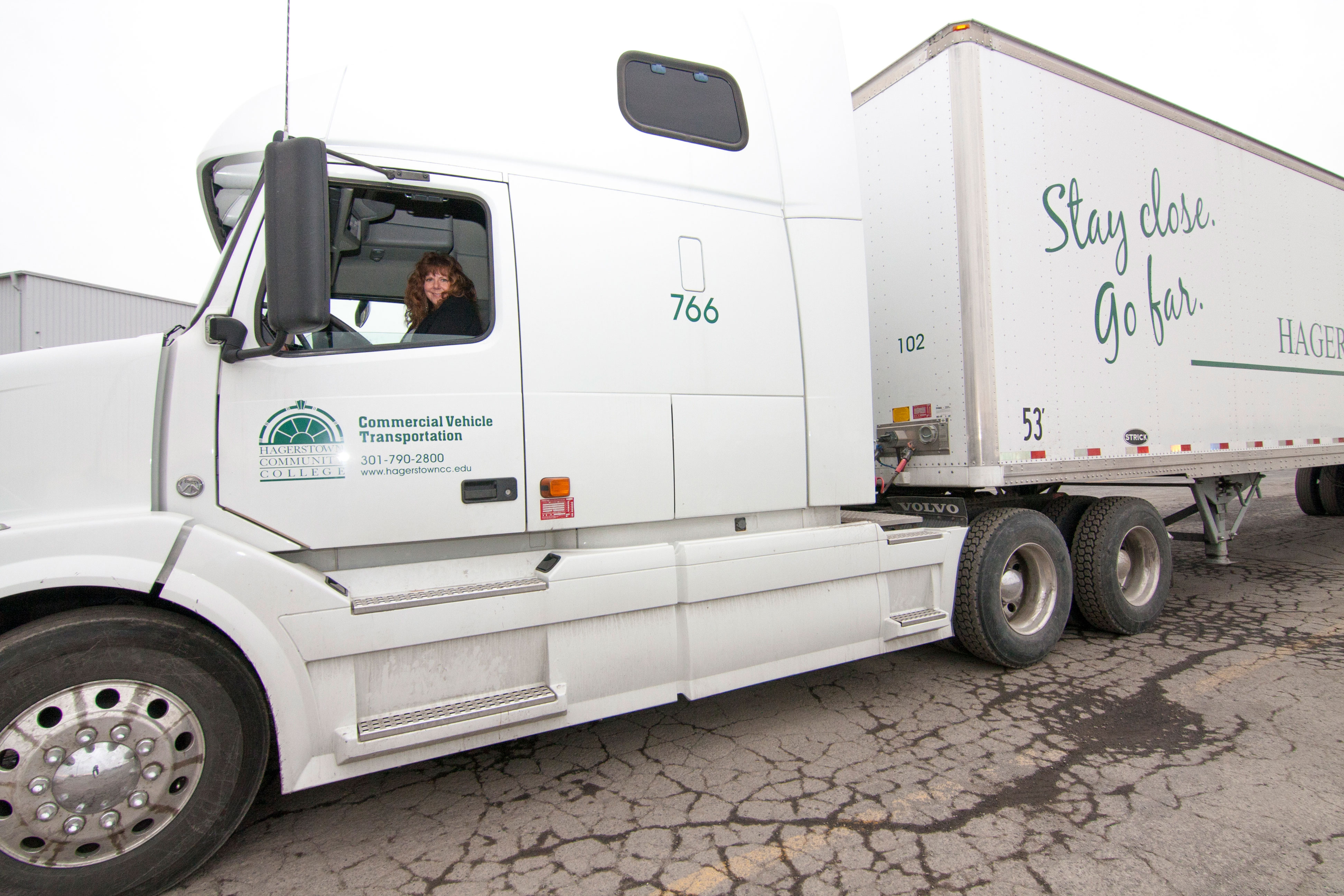 The Commercial Vehicle Transportation (CVT) Program at Hagerstown Community College is a comprehensive program designed to guide students into the transportation industry by giving them an opportunity to study for Class A Commercial Drivers Licenses (CDL). Students receive classroom instruction and experience behind-the-wheel truck driving.
HCC CVT students are visited by several recruiters offering a wide variety of Home-Daily positions, Regional positions (2-4 sleeper truck nights/week), and OTR (over-the-road) positions (1-3 consecutive sleeper truck work weeks between several-day, home-time resets). Significant pay increases are offered to drivers who are willing to a) spend more persistent time on the road and b) handle (i.e. load & unload) some or all of the freight they haul. The average starting salary for Class-A drivers in the U.S. is currently over $70,000/yr while many experienced drivers make over $90,000/yr.
Classes are available Spring, Summer, and Fall to suit your schedule:
Weekday sessions are held Monday through Friday, from 8 a.m. to 4:30 p.m. and run 7.5 weeks
Weekend sessions are held Saturday from 8 a.m. to 6 p.m. and Sunday, from 7 a.m. to 5 p.m. and run 15 weeks
Standard class size is 20 students or less with a maximum one-to-four ratio
For more information, please review the Fact Sheet (Truck Driving Brochure) available on this page or contact Janie Spielman.
Career Outlook
---
$47K
Median annual salary for heavy and tractor-trailer truck drivers
5%
Growth in employment over the next 10 years
2M
Heavy and tractor-trailer truck driver jobs in the U.S.
24K
Heavy and tractor-trailer truck drivers employed in MD
More Career Data