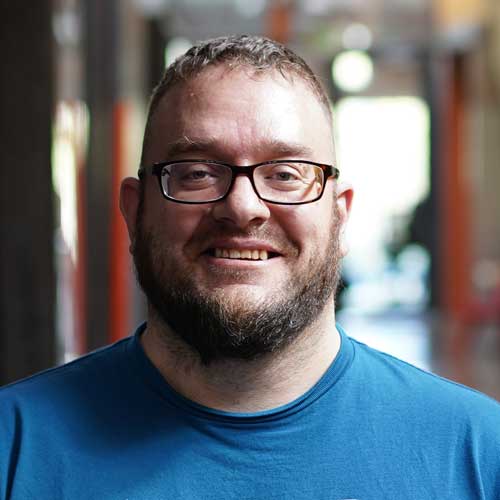 The Web Design program at HCC was instrumental in preparing me for a job as a web developer. As part of the program I applied for and was accepted as an Intern which lead to me being hired by that company. The classes I took were essential in laying the foundation for my new career as a Drupal developer working for a top company in the field.
Edmund Dunn
Full Stack Developer
Web & Multimedia Technology
Web & Multimedia Technology
In the Web and Multimedia Technology Program, students learn about the planning, production and mechanical development, information structure, and visual design of websites. This program provides training for a variety of careers including Web designer, webmaster, Web developer, and multimedia artist. HCC's program is one of the few on the east coast that teaches design and development under its own designator. Other colleges teach either design (e.g., HTML, CSS, and Photoshop) or development (e.g., PHP, MySQL, and JavaScript), but, at HCC, students learn the art of design and the science of programming at the same time.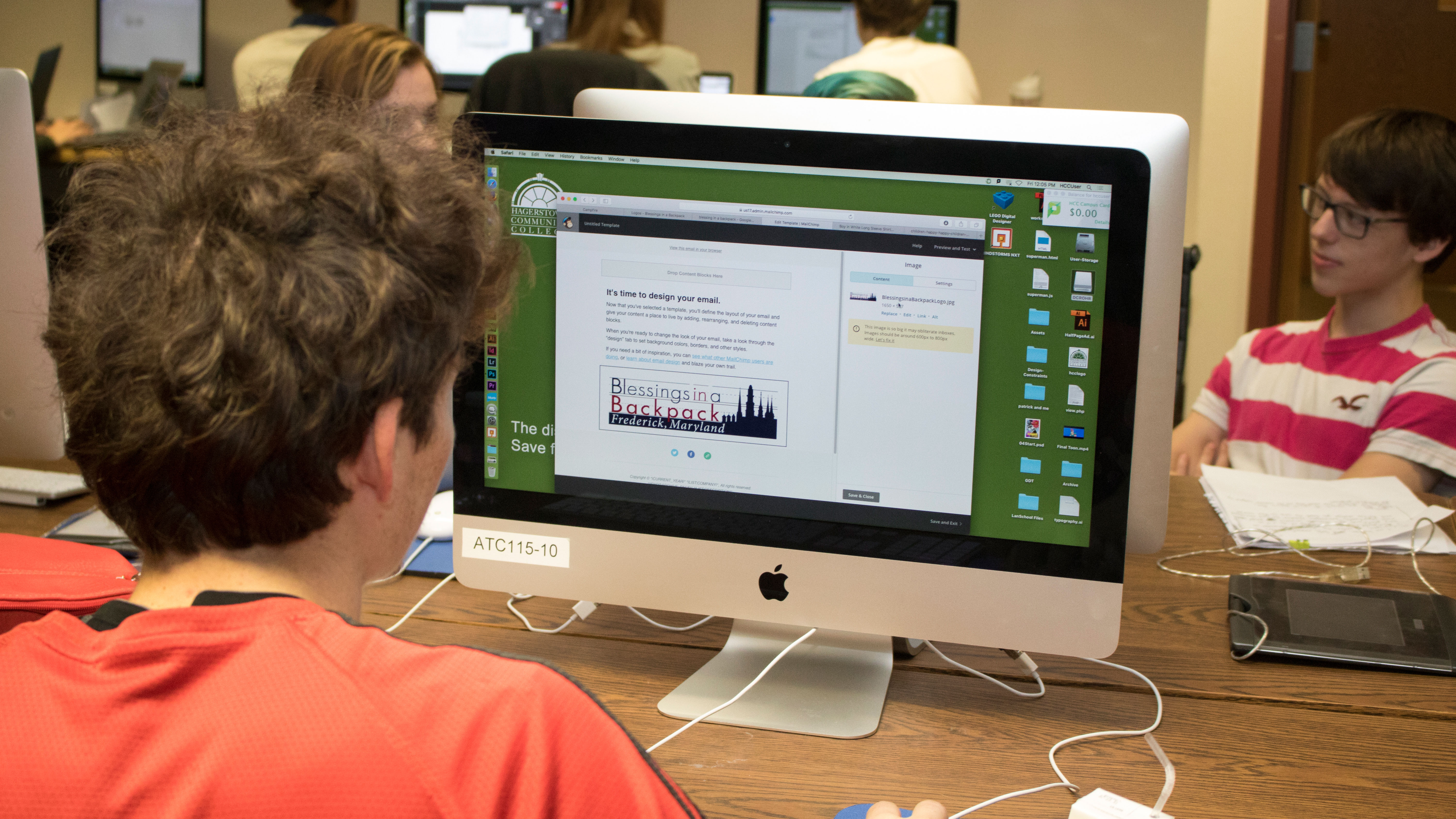 Program Options
Web and Multimedia Technology, A.A.S.
The Web and Multimedia Technology degree program provides training for a variety of careers in this field. The program consists of specialized Web and multimedia design and development courses, as well as general education offerings. Students successfully completing this program will be proficient in the areas of website production, administration, and programming. They will also have acquired technical skills in the areas of visual design, communication, and content development. A student completing the Web and Multimedia Technology Degree Program will be prepared to work as a Web developer, Web designer, or Web graphic and multimedia artist. Technologies taught include HTML, CSS, JavaScript, PHP and SQL.
Web/Multimedia Development, Web and Multimedia Technology, Certificate
The Web/Multimedia Development Certificate program consists of specialized courses designed to develop knowledge and skills in the use of tools, equipment, traits, attitudes, and behaviors that are desirable for workers in the Web development occupation. This certificate program provides for formal academic preparation without loss of credit if an associate of applied science degree is desired.
Web Site Development, Web and Multimedia Technology, Letter of Recognition
The Web Site Development Letter of Recognition program helps to prepare for an entry-level position designing Web pages and developing websites. Skills include basic Web page design, graphic/media file manipulation, and data integration. Credits earned in this sequence can be applied to the Web applications development certificate.
Student Work
Check out what current students and HCC graduates have produced while completing coursework for the Web and Multimedia Technology Program. (coming soon)
Career Outlook
---
$74K
Median annual salary for web developers
13%
Growth in employment over next 10 years
160,500
Web developer jobs in the U.S.
3,480
Web developers employed in MD
More Career Data