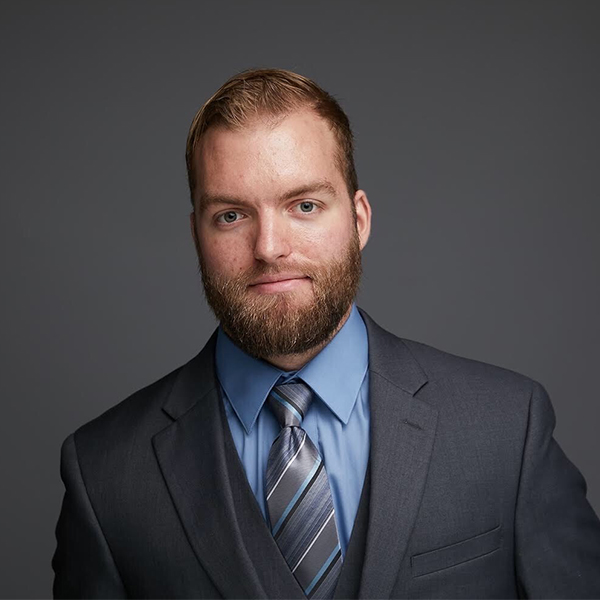 I made the decision to go to HCC for engineering but it was a very tough journey for me. I did not know if I could afford college or if I actually had the intelligence for an engineering degree. I was awarded the Sioda Family Scholarship which gave me the assistance I needed financially. Academically, I was placed in entry level math. I worked hard in all of my classes, but I still struggled with many concepts. At one point, I really contemplated if I still wanted to do engineering. I had a hard time believing in myself and that is what held me back the most. Until one day when I sat down with Professor Sigler. I told him, "I'm not sure where I'm headed and I don't know if I can do this… I just know I want to do great things." He replied, "Well then start doing great things now. It all starts here. It's a mindset. And, once you start, you hold the power to do anything." That really stuck with me. My peers and I pushed through the rigorous math, science, and engineering courses and the three of us graduated and got accepted into the Penn State Engineering Program. HCC truly prepared us for Penn State. We would always say a lot of the classes would just "click" because we had seen so much at HCC already. I am now an engineer for Oshkosh Defense and I can't thank HCC and the staff enough for what they have done for me. HCC is like a condensed university in small town Hagerstown.
Jordan Coulter
HCC Engineering Science Alumnus
The Engineering Science Program is a rigorous associate of science (A.S.) transfer program for serious students. It is designed to provide the first two years of education for students planning to transfer into an upper division engineering program at a four-year college or university. The program provides a strong foundation in the physical sciences, engineering science, and mathematics. It prepares students for more specialized courses that are taken in the third and fourth years of an engineering program.
Engineering Science courses at HCC are taught by faculty with extensive professional experience in the engineering field. While completing the Engineering Science Program, students will have the opportunity to learn and work with the same state-of-the-art engineering modeling and computation software packages that are the standard in many industries, such as PTC CREO and MATLAB.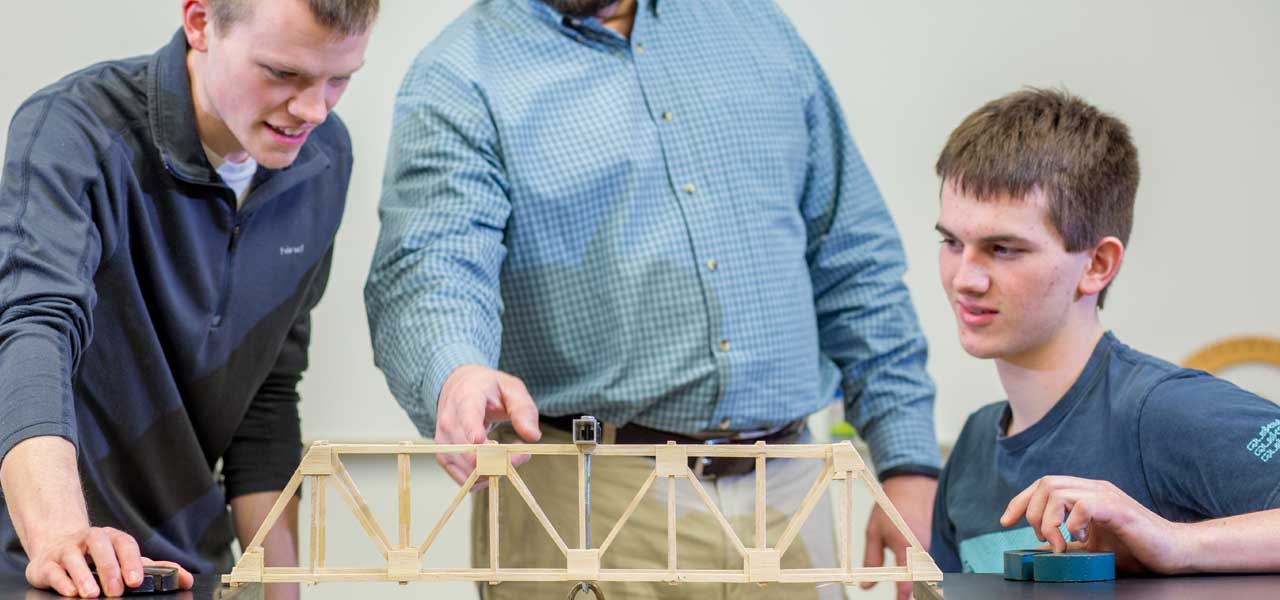 Program Options
HCC engineering students have opportunities to distinguish themselves at prospective four-year-colleges and universities by participating in undergraduate design and research projects such as the Balloon Payload Program in conjunction with Maryland Space Grant Consortium and the Department of Aerospace Engineering at the University of Maryland, College Park.
Career Outlook
---
$79K
Median annual salary for engineering occupations
4%
Growth in employment over next 10 years
200,900
New engineering jobs projected in next 10 years
More Career Data