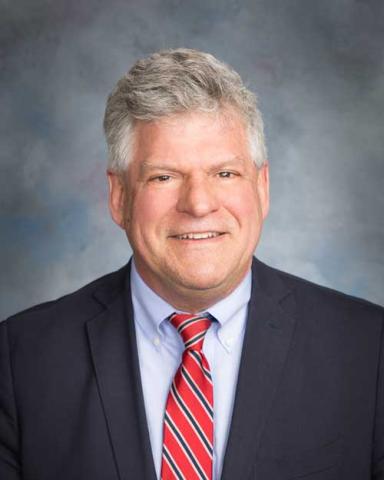 Tom Newcomer was raised in Washington County and attended Hagerstown Community College his senior year of high school. He went on to receive his B.A. in economics from McDaniel College, his MBA in finance from American University, and a graduate gemology degree from the Gemological Institute of America in California.
Tom Newcomer is the owner of R. Bruce Carson Jewelers. He has served on a variety of boards and organizations in the region since returning to the community in 1994. Among them, Tom has served as a past chair of the Greater Hagerstown Committee, Hagerstown-Washington County Chamber of Commerce, Hagerstown/Washington County Economic Development Commission, Washington County Museum of Fine Arts, Hospice of Washington County and United Way.
Tom currently serves on the boards of Hospice of Washington County, Washington County Museum of Fine Arts, Washington County Industrial Foundation (CHIEF), the Judicial Selection Committee for Washington County and the Washington County Community Foundation.
He was appointed to the Hagerstown Community College Board of Trustees, effective July 2021.