Motorcycle Safety Courses
Motorcycle Safety Courses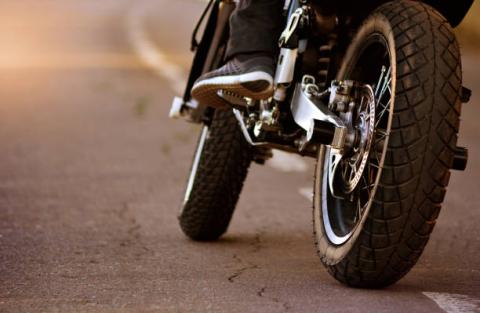 If you want to earn your motorcycle endorsement, or if you're an experienced rider who just wants to improve your next bike trip, HCC has the solution to your motorcycle needs. As an MVA state-approved training center, you can qualify for your Maryland class M Motorcycle endorsement by taking a course that meets your goals. All rider courses use State of Maryland Motorcycle Safety Program and Motorcycle Safety Foundation content and are let by instructors who are certified by the Maryland MVA and the Motorcycle Safety Foundation.
Important Information to Know Before Class
Approximately one week prior to your class, you will be sent your course package that includes an access code to an online Motorcycle Safety Foundation ecourse. The online ecourse is three hours and must be completed before you are allowed to participate in weekend range activities. 
Students are not guaranteed the certificate for their motorcycle endorsement just by attending the class.Students must pass both a written test and a driving test with MVA-required passing scores to receive a certificate, as well as attend all 17 scheduled hours. 
Once your course begins, you cannot transfer to another course. No refunds will be given once a course starts.
Students age 16 and under
Note: Per the MVA, Class M license will not be issued to "anyone under 16 years and six months of age and if a 'first' license." Although a motorcycle permit can be issued at 15 years and nine months, the holder would need to complete Driver Education and obtain his or her Class C license before receiving the M endorsement.  The same is true for any other potential student regardless of age. He or she must obtain a Class C license before they can receive the M endorsement. Questions can be directed to the transportation safety office at 240-500-2236.
HCC is an independent contractor operating under contract with the MVA to provide the above listed Motorcycle Safety Programs. 
Spring 2023
Summer 2023