Diesel Technician Program Courses
Diesel Technician Program Courses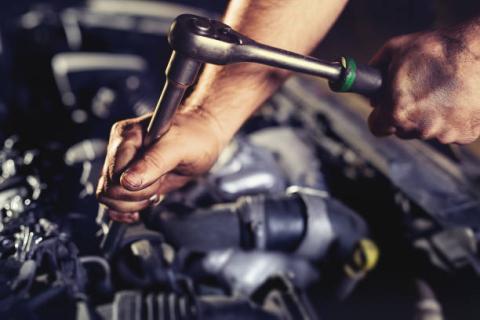 The Diesel Tech Program provides you with 200 hours of training and the entry-level skills required to start a career as a diesel mechanic performing vehicle repair and
maintenance. The program covers the theory and general knowledge needed to support diesel powered vehicles, including commercial trucks and construction equipment. Lab activities focus on hands-on development of practical preventive maintenance skills and procedures in a mechanics shop. The students will become proficient in preventative maintenance and inspections by performing procedures in electrical, brakes, lubrication, hub seals, and diagnostics equipment. The program helps to prepare your for various ASE certifications.
Inspect, repair, and maintain diesel engines and vehicles.
Consult with customers, read work orders, and determine the work required.
Plan inspection, repair, and maintenance procedures using technical information.
Understand a safe working environment and practice safe work habits.
Read and interpret diagnostic test results to identify mechanical problems in all areas of the vehicle.
Repair or replace malfunctioning components, parts, and other mechanical or electrical equipment in all areas of the vehicle.
 
Requirements
Participants must be 18 years of age or older and successfully pass a non-DOT drug screen. More information and program costs are available by calling 240-500-2236.
Tuition assistance for this program is available through the Workforce Solution training scholarships.
Winter 2023
Spring 2023